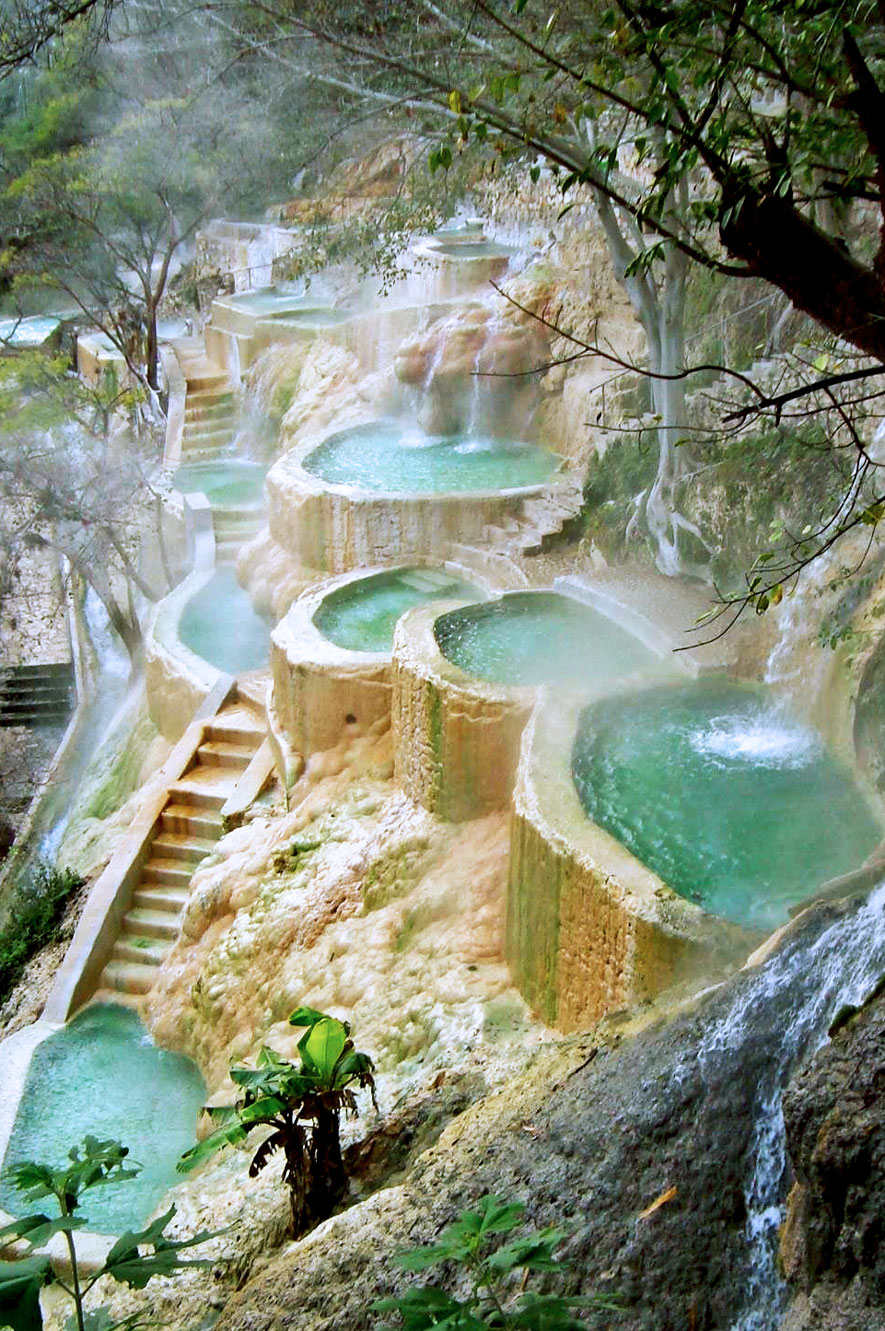 New for 2021 with Mex-ECO Tours; take a dip in the mountainside thermal pools of Tolantongo!
Our trip into the state of Hidalgo will also take you to the mountain town of Mineral del Monte, and the state's capital, Pachuca.
More information and full itinerary coming soon!
Prices for this trip will be posted before October 2019.
Transport (including flights), accommodation, breakfasts, and guide.
Tips for guides or drivers, lunches, and evening meals.
DIFFICULTY LEVEL:
Medium – difficult: despite this tour having a relaxed pace, there are a lot of steps to climb to reach the hot springs.
RECOMMENDATIONS:
Comfortable clothing, sun screen, sun hat/cap, swim suit.
CLIMATE:
 Warm during day time, cooler in evenings.
*Please note that each of our tours is tailored to the needs of the over 50s and our difficulty levels are simply comparative to our other tours. If you are in doubt as to whether or not this tour is suitable for you, please contact us for more information.